The future of Adobe's Flash format is murky. I first glanced at Flash technology's murk when Steve Jobs launched an attack last April. Jobs stated that "Flash was created during the PC era – for PCs and mice…. But the mobile era is about low power devices, touch interfaces and open web standards – all areas where Flash falls short."
Jobs pointed to HTML5, a W3C proposed standard, as the preferred alternative. The W3C released a new working draft of HTML5 on October 12. The development work is continuing at a near-feverish pace (by W3C standards of developing standards).
HTML5 is hot. In a May blog entry I covered Scribd's dramatic commitment to HTML5 in lieu of Flash.
In September Computerworld offered:
The W3C is investigating the possibility of incorporating voice recognition and speech synthesis interfaces within Web pages. A new incubator group will file a report a year from now summarizing the feasibility of adding voice and speech features into HTML, the W3C's standard for rendering Web pages. AT&T, Google, Microsoft and the Mozilla Foundation, among others, all have engineers participating in this effort.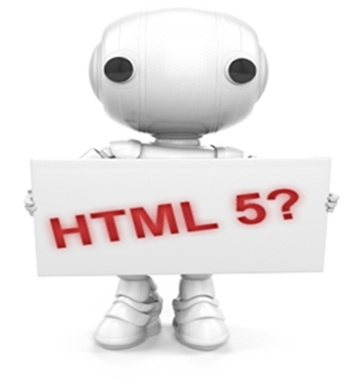 Source: Varologic SEO Blog
But not all the news is positive. ZDNet reported this week that Facebook found that Flash still outperforms HTML5 for video on mobile devices (albeit modestly), "a zinger of sorts" in the Flash war.
And InfoWorld found a W3C official who stated that despite the hype, the HTML5 specification isn't yet ready due to interoperability issues.
I guess I'm just the show-me tech guy. Here's all I know about the technical limitations of Flash: