The Stats
Following are a range of statistical sources tracking online video metrics. I try to link to URLs that won't stale date, but unfortunately they are mostly specific to a single report.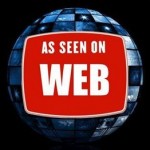 comScore is the most authoritative source of data on numerous web metrics, online video among them (see specific report details below).
The Adobe Digital Index tracks a broad range of online digital stats, including online video and TV consumption via its Adobe Digital Video Report (pdf).
Nielsen, creator of the Nielsen ratings (launched in 1923), continues to focus on "Media and Entertainment". Its "Top Ten lists" record broadcast and cable TV, but not online video.
StreamingMedia.com sponsors a range of publications, research and events, but provides no regular statistical tracking.
The IAB, the Interactive Advertising Bureau, focuses obviously enough on advertising, but it's research division recently released a report, "Mobile Video Usage: A Global Perspective".
Overview
ReadWriteWeb does a periodic analysis of the all-time top 10 YouTube videos (by the simple metric of number of views). As reported on the site with its June, 2014 summary:
We first did this list in August 2007, at which point Evolution of Dance by comedian Judson Laipply was number 1 with nearly 56 million views. The next update was September 2008, when Avril Lavigne's Girlfriend pop music video was number 1 with 103 million page views (although commenters argued that it may have gamed the system). In January 2010, Charlie bit my finger – again! was number 1, with 148 million views.

(June 2010) Our latest update shows that Lady Gaga has made a big impact in 2010 on YouTube, with 2 entries into the top 10 — including the number 1 video of all time! Perhaps a sign of the times that she shunted Susan Boyle out of the top 10.
I take note that the top 10 list includes 6 music videos, 2 male comedian videos and 2 cute baby videos. Lady Gaga's Bad Romance gained the top spot according to ReadWriteWeb with 217,720,898 views. I just checked YouTube and in two weeks it has gained over 20 million additional views. I'd never realized that clicking on the view number provides a drop-down mini-analytic chart that illustrates the time period of the video's ascendancy and some key demographics.
A good complement to the ReadWriteWeb report is the Wikipedia dynamically-updated List of most viewed YouTube videos. Music remains at the core of YouTube popularity. The Wikipedia entry notes that "as of September 2015, eight music videos have received over 1 billion views, with the top video, 'Gangnam Style' by Psy, exceeding 2 billion views."
comScore tracks top online video "properties" (because Yahoo, for example, owns sites that are not under the Yahoo.com URL). It's July 2015 video report shows Google well in the lead. Facebook is in the #2 spot, with roughly half of Google's audience reach.
The report also details the "Top 10 YouTube Partner Channels by Unique Viewers," a reminder that much of YouTube's traffic is driven by partners such as Vevo and Disney that produce the content consumed at YouTube.com.
A separate tabulation reports the "Top 50 U.S. Digital Media Properties for July 2015."