I've been researching the future of publishing for a decade now. I have accumulated an enormous amount of data on the subject, divided into the nearly 50 different publishing industry and "influences" categories that are represented on this site. I've got some 500 MB of data, which I estimate comprises roughly 750,000 pages of publishing industry research including trends, statistics, commentary and analysis.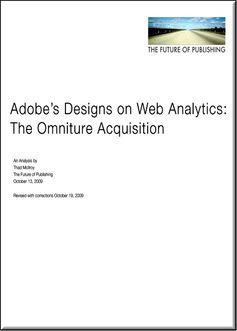 I continue to collect about fifteen new articles and publishing industry reports each week, and so am constantly updating my research database. At the same time, I spend many hours each week digesting and interpreting this data, often posting my observations in my essays on the future of publishing or on my Future of Publishing blog, using them in my presentations, or other times just filing it all away in the back of my head for future use.
As a consultant and analyst I have prepared numerous custom research reports for the publishing industry over the years, reports of widely varying lengths.
If you're interested in a research report on your company's role within the broader publishing industry segment, please get in touch so that we can discuss futher.
Please fill out the contact form, or write to me directly at thad@thefutureofpublishing.com.