September 3rd, 2012
We've seen a lot of righteous indignation following David Streitfeld's recent New York Times article on the occasional practice of paying for positive book reviews on Amazon. I read the story and moved on without giving it much thought: I assumed that everyone knew that the review system on Amazon was rigged.
There were two reasons why I assumed this. The first reason was that this has been specifically revealed before. Christopher Keenan self published his The Hacker Hunter last October. A month later it had 180 five-star reviews, apparently with the vast majority placed by the author through numerous pseudonyms. He even went to the trouble and expense of purchasing a copy of the book for most of his surrogates. As the story unfolded on bulletin boards and blogs Amazon banished all the fake reviews, setting a lesson to others who would so boldly game Amazon.

The other reason is that all the online review systems are rigged. I've been hearing about this for years, and noticing it for just as long. Travel reviews are the most notorious offenders –  hotel listings on TripAdvisor had previously set new how-low-can-you-go standards in gaming online reviews.
David Streitfeld himself covered the same story from a different angle a year ago in an article that looked at the several online services that could be hired to provide reviews for between $2.50 and $10 a piece. In the Wall Street Journal Mary Pilon wrote Tracking Down Fake Amazon Reviews back in July 2009. The Los Angeles Times looked at gaming Yelp in early July. The article quoted computer science professor Bing Liu stating that as many as 4 out of 10 online reviews are phony or biased in some way. A February 2012 profile in Time magazine leads to the site Review Skeptic. Based on research at Cornell University it uses language models to spot fake reviews with nearly 90% accuracy.
Porter Anderson's always excellent Ether column this week served as the lightning rod for much of the publishing industry's ire. I'd feel the same ire if I wasn't already so jaded. But there's more to it than just jaded. All of publishing's walls are tumbling down these days. Why should reviewing be any different? I've never considered online reviews as anywhere near the same league as professional reviews. I think many authors agree. As much as I enjoy getting a positive paragraph or two for one of my books for sale online it doesn't hold a candle to the delight I feel when a traditional newspaper or magazine focuses its professional lens. Online reviews are not a variant in the product offered by the New York Times Book Review or the Times Literary Supplement. They are their own information product, somewhere between a tip from a friend and a harangue from a stranger.
There's been some focused coverage on what real book critics do for a living in an article at the Los Angeles Times, which was provoked by a thoughtful piece in The New Yorker, A Critic's Manifesto.
There's another reason why I didn't react strongly to the rigged reviewers news. It's because there something far uglier happening on Amazon than just rigged reviews.
A large (and anonymous) publishing company is fabricating dozens of author personas, creating books of appallingly low quality under these false identities, publishing them as low-price Kindle ebooks and then manipulating their sales by posting fake reviews and by cramming so many individual titles into certain book categories that they're all but inescapable.
If you want to understand exactly what's going on here you'll need to follow this step-by-step. It's worth the journey.
How to Reconstruct this Amazon Scandal at Home
Amazon Kindle ebook bestseller rankings change every hour, so even if you're following these instructions a day or two after I write them you'll find that the titles are in a different order than I found them. (I've put a screen shot below from when I was just getting starting writing this entry.) But the exact order of titles won't matter: the pattern will be similar.
Currently eight of the top ten listings in bread baking cookbooks on Amazon are crap. The authors don't exist. The books are just a couple of dozen pages long. They each sell for $3.99 or less, and all are available to Kindle Prime members for a "free" loan. Every title was published this year: most in the past couple of months. The recipes are bare-bones basic, an insult to the book buyer, yet all feature glowing five-star reviews.
Step 1
Go to Kindle Store › Kindle eBooks › Cooking, Food & Wine › Baking › Bread
Step 2
The Books
Here's the bread baking listing as of midnight September 2…you'll see most of the same titles:
Edible History: Easy Ancient Celtic, Gallic and Roman Techniques for Leavening Bread Without Modern Commercial Yeast
Traditional Amish and Pennsylvania Dutch Homemade Sourdough Bread Cook Book
Easy-As Recipes – Gluten Free Breads Cookbook (Easy-As Gluten Free Recipes)
Scones (Scrumptious Scones, Simply the Best Scone Recipes)
Artisan Bread in Five Minutes a Day: The Discovery That Revolutionizes Home Baking by Jeff, MD Hertzberg and Zoë François (Kindle Edition – Nov 13, 2007) – $14.99
Fresh Fruit Quick Breads (In the Pantry Quick Breads) by Joyce Middleton
Bread Recipes of Ireland – The Official Guide To Irish Bread Baking Recipes
Bread Made Easy: Delicious and Simple Handmade Artisan Bread (The Art of Baking Series)
30 Delicious Muffin Recipes – Quick and Easy Recipes To Try Today (Breakfast Ideas – The Breakfast Recipes Cookbook Collection)
The Bread Lover's Bread Machine Cookbook by Beth Hensperger (Kindle Edition – Jan 26, 2010) – $12.56
I've highlighted in bold the two titles that sell for more than $3.99, considerably more. Artisan Bread is published by Macmillan; The Bread Lover's Bread Machine Cookbook is from Harvard Common Press.
The other titles, each from an unnamed publisher, are guaranteed to disappoint. You'll notice that the titles are verbose and awkward, often ending with an equally verbose and awkward series designation, such as (Easy-As Gluten Free Recipes) or (Scrumptious Scones, Simply the Best Scone Recipes).
Step 3
The Authors
Last month I published a blog entry about Diane Dixon, author of "21 Bacon Dessert Recipes That You'll Wish You Would Have Tried Sooner (Diane's Desserts Series)." Not only was the book preposterous, the photo of the ostensible author was purchased from iStockphoto. That post was a teaser for this one.
I had eight new phonies to choose from, but selected the prolific and talented Pamela Kazmierczak, because the publisher went to the bother of concocting a bio for this make-believe writer. Not that they put much effort into it. Here's her Amazon Author Page bio:
Hello Everyone! My name is Pamela Kazmierczak and I am an author of several nonfiction books. The majority of my books are cookbooks, as I love to cook for my husband and my two children, and I wanted to share the recipes with other busy people out there. I also publish other non fiction books about topics that interest me as well.
Ms. Kazmierczak certainly is a prolific cookbook author: she has managed to publish 23 books this year, 11 of them just in August 2012. Some of her most recent titles have yet to be reviewed, but her books published from May to July have earned mainly 5-star reviews.
Step 4
The Reviewers
So who are these Amazon customers who find Pamela Kazmierczak's recipes so thrilling?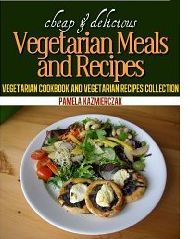 Her two best reviewed titles, published eight days apart in June, are "Cheap and Delicious Vegetarian Meals and Recipes (Vegetarian Cookbook and Vegetarian Recipes Collection)," June 16, 2012, and "Cheap Healthy Meals—Easy Vegetarian Recipes On a Budget (Vegetarian Cookbook and Vegetarian Recipes Collection)," June 24, 2012.
The first title, "Cheap and Delicious Vegetarian Meals and Recipes (Vegetarian Cookbook and Vegetarian Recipes Collection)" earned four 5-star reviews, from Nahian, Jen, Patricia Maulding of "Illinois, USA" and Harper Lavelle of Salt Lake, Utah. All four reviews are Amazon Verified Purchases.
Nahian notes that "without any doubt I can say that, this book is great!!" Jen confessed that "being a vegetarian myself I often find vegetarian cookbooks to be plain and simple. However this book was filled with flavorful dishes." Ms. Maulding proclaims that this "is a great eBook for vegetarian basics" and Harper Lavelle loves the book: "Need I say more why? Kudos to the author for this delicious book!"
Harper Lavelle has reviewed 77 different items on Amazon, including her recent plug for the D'Luca 12 Notes Wood Xylophone Glockenspiel XL12A which she favors as she had been "looking for a xylophone that is not bulky and this one fits my need. No unwanted odor like those of other wooden musical instrument and just like I've said, it's neat-looking."
Lavelle is also a fan of "Rough Sex Collection: 15 Erotic Stories (200 Pages of Hot Sex)" which she loves "simply because it was written nicely, gives you sweet, rough, hardcore sex that it can make you feel as if you're watching it on video." She awarded another 5 stars to "Breakfast Recipes for IBS: How to Cook Easy and Delicious Breakfast Recipes for Irritable Bowel Syndrome (Easy and Delicious Recipes for IBS)" a book she downloaded because her mother was diagnosed with Irritable Bowel Syndrome.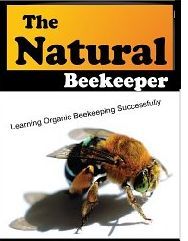 Her enthusiasm for the 38-page "The Natural Beekeeper: Learning Organic Beekeeping Successfully (Smart Beekeeping Series)" stems from the fact that her "fiancé and I just retired. We purchased a piece of land in Southwestern Washington [going to leave Salt Lake, I guess] and decided that we were going to try our hand at sustainable living. We spent a considerable amount of time trying to determine which crop will bring us the best yield, and I came across this download. The prospect of organic beekeeping appealed to me. I always imagined beekeeping as a cumbersome and complex ordeal that consumed hours of your day. After reading this book, I have learned that organic beekeeping requires paying attention to detail, however the bees pretty much maintain the hive and less medicines and chemicals are utilized, consequently, much less time is spent attending the hive."
That Harper Lavelle is one heckuva renaissance woman! She should find lots of time to practice her xylophone while awaiting honey from the bees, used to sweeten mom's IBS breakfast.
Or is Harper a woman? In her review of World's Deadliest Animals: Discover the Top 10 Most Dangerous Animals in the World! She's a morbid girl: "I am fascinated to learn about the deadliest animals of the world. I find it really interesting for these animals to have such unique ways of killing prey. When I think about it, I am a pretty morbid girl for liking such things. But, it's still a great book of discovery and that is what matters."
By the time I reached How To Give a Woman The Perfect Oral Sex by Misty Keith I was thoroughly confused. Misty is apparently a guy, and Harper changes her sex as well and enthuses "I learned how women think about feelings and us guys are straight to the point."
October 31, 2012: An author falls victim to Amazon's thusfar clumsy attempt to weed out fake reviews.
Here's a screen shot of the titles in the Bread section on Amazon as I started to write this entry: