May 31st, 2020
The most vexing challenge in digital marketing for publishing is, without question, developing a strategy for Google search; how to be discovered on Google. It's quite different from an Amazon discovery strategy. But it's core to an author's and a publisher's overall strategy for metadata deployment. I'll explain more as we proceed.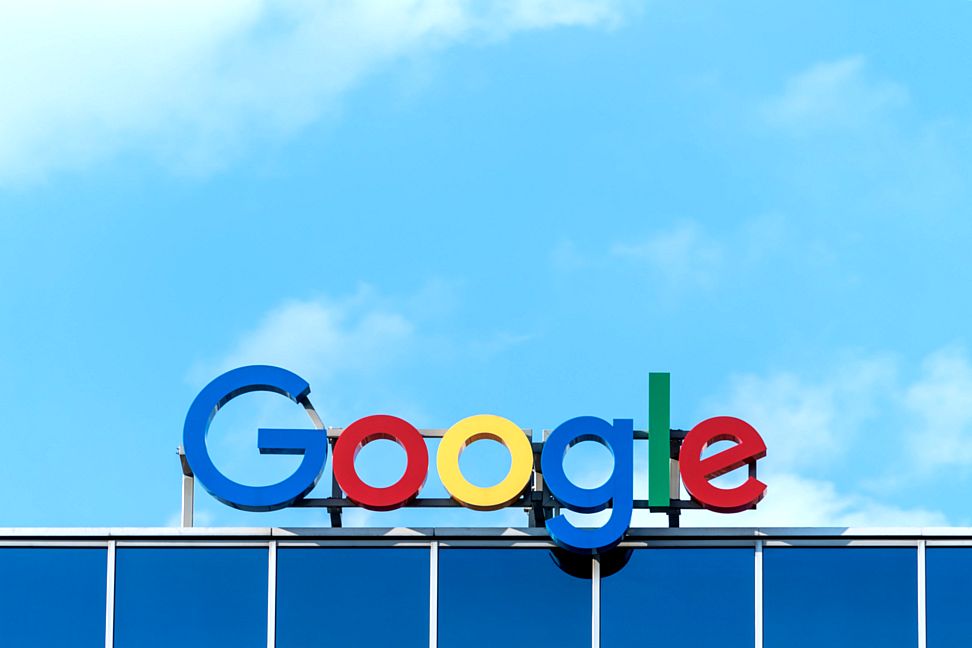 This post considers the discovery challenge specifically for nonfiction books. Fiction books, in my view, defy most attempts to move the needle meaningfully when optimizing for search.
In One Corner, Amazon Search
Let's say you've just published your timely nonfiction book on working remotely. Type "working remotely" into Amazon and you'll find a few dozen relevant books listed. OK, there's your competition. What is my metadata strategy for attempting to ensure that my book appears on the first page of Amazon's search results? (Ideally near the top.) There are defined steps to be taken. While I can't guarantee you'll get top billing, I can outline a valid metadata-based approach to that goal.
More Importantly, Google Search
Then type "working remotely" into Google. When I search the first book to appear is at the bottom of page 3.* So let's try a more specific search. Type "working remotely BOOK". A few books are listed, but mostly it's articles about books on remote work, rather than the books themselves.
So what will be your strategy to get your new book onto page one of a Google search? That's a whole other story from your Amazon plan, or, as they say in the Land of Oz, a horse of a different color.
When I talk about metadata with authors and publishers I always include Google search in the conversation. It's a given that you want to optimize your metadata first for ecommerce, Amazon et al. But equally important is optimizing metadata so that your book is easily found via Google search.** Most online discovery takes place separately from the ecommerce platforms, so acing Google search is core to a metadata-based marketing program. But, beware: as soon as you tackle this topic, you encounter madness, complexity, and the dreaded S E O….
SEO, Optimally
Most publishing people have at least heard about SEO — Search Engine Optimization. The premise is straightforward: which steps should you take to make your webpage/website more likely than your competitor's to appear near the top of a Google search result? But as with most things tech, the devil's in the details. And, my god, the details! — there are thousands of books, blogs and blather on this topic.
The advice ranges across many concepts, from link building, to optimizing for mobile, to optimizing for voice search. And on. And on. What's a non-techie to do?
Three Ways to Win
There are really only three choices. The optimal choice, at least in terms of outcomes, is becoming an SEO expert. But that's not a realistic option for most publishing people nor for authors. You would have to give up your day job to find the time necessary to dive that deep.
OK, what about hiring an SEO expert? You soon learn that SEO attracts snake oil salespeople, promising at-the-top search rankings for significant upfront fees (I'm sure that your spam filters catch many of these pitches). While there are reputable SEO-service organizations, reputable equals expensive. Only the more prosperous organizations can afford truly high-quality SEO.
But wait. There's a third choice? Yes, and it's dead simple: create high quality content on your website. Just that.
When Google publishes advice about succeeding on Google.com they always highlight quality content as the #1 strategy. Winning the search game means "ensuring you're offering the best content you can. That's what our algorithms seek to reward."
In days past it was often possible to trick Google search into believing that certain content was of higher quality, via keyword stuffing, contrived backlinks and other shenanigans. But with advances in natural language processing (sometimes referred to, loosely, as AI), Google is now far closer — uncannily close — to being able to evaluate a website's quality to the same effect as a human would. Google has become very hard to fool.
SEO practitioners point out that there are numerous additional steps you can take to improve your chances; they've still got quite a few tricks up their sleeves. And, yes, indeed there are steps, of varying difficulty. But it's the old 80/20 rule. The 80 percent is that good content wins. The 20 percent sends a publisher or author down the rabbit hole of complexity and cost.

And who best to tell you whether you're offering high quality content? Google of course. Google explains, for example, that the best content has strong E-A-T: Expertise, Authoritativeness and Trustworthiness. Let's consider some highlights from Google's published advice, looking through the lens of a publisher and/or an author.
Making Content Searchable
A fundamental issue is that your content must be visible to Google's search engine for it to be exposed in search results. For example, the text in the "Look Inside" feature on Amazon is not searchable.
This is where authors and their publishers balk. If I make my book available and searchable online people will steal it! they cry. They won't buy my book — they've already got it for free. But it's not about making your whole book available for unauthorized download. You just want (some or most of) the content be accessible for Google's search algorithms to index.
That means two things, one easy, the other not so much. It's easy to expose the contents of your book by making the ebook available for sale on Google Play. (You choose how much of the book is visible, but the entire contents are indexed.) So that's a no-brainer.
But Google doesn't favor inside-the-book results in search: it would rather uncover the content on a public-facing web site.
So the more complex and time-consuming second step is for authors and publishers to build sites with dedicated pages for each of their titles, and to share as much from each book as they feel comfortable doing. Again, this is not about throwing all the content online. It's about summarizing the key info from each nonfiction book in a cogent fashion, along with some representative excerpts. Think of it as writing an in-depth review of your own book, a 2,000 word review, something like that. The sort of review that might appear in the New York Review of Books. Or think of writing a full-blown Wikipedia entry about your book (and, if your book is truly original, it's worth publishing a dedicated Wikipedia page, but that's a long topic for another day).
All of this content should be semantically tagged — another long topic for another day.
Content as Metadata
It's helpful to use a metadata lens as you decide which content to post. Metadata management poses two questions. First, does this content make it easier for someone to discover my book? And second, when they discover my book via this content, am I doing everything possible to help close the sale?
Quality content is discoverable if you follow Google's guidelines. But how do you make the sale? Most obviously by including buy links on your site. But also by recreating an Amazon-like experience of the content: cover and interior images, third-party reviews, a bulleted summary, an "about the author." And more like that. Content, though, is king: you can't close the sale if Google hasn't first brought readers to your site.
The Guidelines
Here are a selection of Google's guidelines for offering content that Google will take seriously.
Does the content provide original information, reporting, research or analysis? A substantial description of the topic? Interesting information that is beyond obvious?"
Is this the sort of page you'd want to bookmark, share with a friend, or recommend?
Would you expect to see this content referenced in a printed magazine, encyclopedia or book?
Is this content written by an expert or enthusiast who demonstrably knows the topic well?
Is the content free from spelling or stylistic issues? Is it well-crafted, or does it appear sloppy or hastily-produced?
Is the content serving the genuine interests of visitors to the site or does it seem to exist solely by someone attempting to guess what might rank well in search engines?
You get the idea. Here's the complete list on the Official Google Blog. I've seen it work again and again: If you can answer 'yes' to most of these questions your web page/site will appear high in pertinent Google searches. Make sure you've optimized for ecommerce. You will see a measurable increase in book sales. Simple as that.
* I say "my search" because, among the numerous other difficult aspects of mastering Google search, it is, to some extent, personalized. Parlor game: get two friends on the phone and the three of you enter the same search terms and compare results. Surprises guaranteed!
** Google has such an overwhelming marketshare that it's no longer worth considering if your search optimization strategies should be different for Bing, Yahoo, etc.
Addendum: Published in March, this detailed post explores why "the vast majority of published pages never rank in Google and never get any search traffic."
Google photo by Paweł Czerwiński on Unsplash