October 27th, 2015
My concern was never about the conference. I was worried about the conga line. Three hundred authors, 90% women, drawn together for four days at a deluxe south Florida resort. The TradeWinds Island Grand offers "11 unique dining and entertainment venues" including Awakening's Lobby Bar, the Sharktooth Tavern and Salty's Poolside Beach Bar ("what's a beach vacation without a brightly colored beverage under a palm-thatched hut?"). Didn't that mean there was going to be, at some point, a conga line?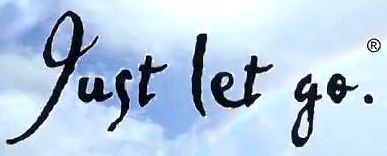 It was the kind of place that provides a Guest Satisfaction Manager (Chris) who could help enforce the resort slogan "Just Let Go" (a registered trademark). Just Let Go® doesn't mean that you should let go as in go crazy, but rather that you can let go of all your cares and woes, because they'll look after those. And they did.
The locale was St. Pete Beach, which used to be called St. Petersburg Beach, but had its name changed to St. Pete, not St. Pete's, to avoid confusion with the city of St. Petersburg, which has a beach.
The conference was NINC World 2015. I've decided that NINC (short for Novelists, Inc.) is the best writers' group no one seems to have heard of. NINC includes more than 800 "multi-published writers" (more than one book, thereby weeding out the dilettantes) and with "one clear mission in mind: to address the needs of career novelists." Some NINC members are Harlequin romance veterans: I met two authors each with more than 150 books to their name. Lots are self published series writers. The ones I spoke to were making a living from their writing, which we know is not the norm for writers. (I got an introduction to "cozy mysteries." I thought this was a brand new category, but learned subsequently that they date back to Agatha Christie.)
The weather at the start was hot and humid, too humid too eat outside, so the lunch was brought indoors. By the last day the weather was too cool — the "Blowout Buffet on the Beach" became a still wind at an indoor buffet line with a decidedly generous offering of fresh shrimp.
No conga line. What a relief.
Instead of frolicking on the beach,  NINC attendees were a hard-working group, bright spirits hunkered down through a selection of 25 sessions, from the very pragmatic, "How Libraries Buy, Lend and Promote Your Books," to the somewhat romantic, "Build Your Audience with the Power of Love."
I presented three times, twice during the First Word section of the conference, described in my previous post, Novelists Inc. Day 1. Porter Anderson has a great write-up about the now-obsolete practice of staggering publication dates on either side of the Atlantic, the topic of my second presentation.
My third presentation was all about auditing author backlists, something I'll be talking about in another post.
Several of my colleagues have published round-ups of the event. Jane Friedman found in the conference "5 Observations on the Evolution of Author Business Models." Orna Ross saw an "Inspiration for Indie Authors Going Global at NINC2015." And Elizabeth S. Craig shared her takeaways on international markets and more.
I'm going to focus the closing session, Sunday's farewell gathering with maestro Lou Aronica. I don't usually expect much from conference closing sessions. This one changed my perspective.
The name Lou Aronica rang a bell, but I wasn't sure from where. I've subsequently learned that his book publishing experience goes wide and deep, from writer to editor to publisher; his full bio is here.
(I should acknowledge that Lou bravely and hilariously introduced each of his topics with a little dittie. Most impressive, and hard to convey the impact in mere words.)
Aronica started off with a simple enough declaration:
"Things are changing; what worked before no longer works." (Sha-la-te-da.)
How did he make that sound smart? We've all heard it a thousand times before. But after spending four days with a bunch of committed writing & publishing people, this was as much a caution to the crowd as signal to a note of optimism.
Ebooks are in the spotlight but print can not be neglected. "Print is not going away," Lou said, "and outside of the US print is seriously not going away." (We've all seen that print sales are remaining stronger for longer outside of English-language countries.)
But what about in the US? Lou: "We are going to have to find a way to make print work. I say to myself, it's 60-65% of the market: do we really want to ignore that? And it's probably not going to be a minority percentage anytime soon." Got it.
Are we too focused on bookstores?
"It's one of the secret sauce things," he said. "Everyone's talking about bookstores. But the library market is not only safer but also an important source of recommendations. Librarians are tremendous readers, they treat authors like rock stars, and they are always talking to readers." There's more: "It just makes sense that libraries would want to carry a lot more indie authors."
And what about Barnes & Noble?
When Barnes & Noble make the effort to merchandise ebooks with the Nook they still represent a tremendous portion of the business.
They still have a tremendously loyal group of customers and a great mail list. So let's not to diss them too much.
But their business is not what it used to be.
Sigh: what about that unbelievably stupid New York Times article that said e-book sales are down 10%?
Aronica was emphatic:
Ebooks are the preferred method of reading for a large percentage of readers and that will only get larger as the international markets reach their inflection point.
People won't pay $12.99, but they'll pay $9.99 — for e-books I've seen absolutely no price resistance up to $9.99. In fact $2.99 sometimes sends the wrong message. (With the exception of romance, because romance readers are different, the velocity of reading is different.)
It's clear that publishers are raising e-book prices to make print more appealing.
The most inspiring insight arrived when Lou pondered where self-published ebooks are headed.
"We have the machinery in place to make the next 'IT book'," he said.  He used The Martian as an example, a self-published book that has broke all the barriers. While he acknowledged that in this case a large publisher had bought the rights the lesson still stood.
"Self publishing has matured to a point that few of us thought possible.
It's starting to set its own agenda."
A great session that wrapped up a heckuva conference. I felt like dancing.