October 1st, 2015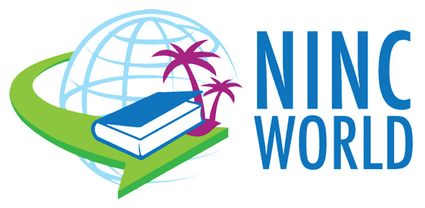 I'm at day 1 of the Novelists Inc. conference. NINC doesn't have as high a profile as it deserves. It's a fascinating group because the members are all "multi-published" — not just one-book wonders. And so NINC can rightly claim that they are "the professional network for career novelists." The conference program is available online.
Day 1, the First Word conference, has been expertly assembled by Porter Anderson. As Porter describes it, the First Word program, on the subject of authors going global, "is just that — a first word, a deep conversation in a newly changing environment that is only beginning to reveal some of its potentials and its pitfalls." I was one of nine speakers whose voices came from the U.S., Canada, Ireland, England and Germany.
I presented, briefly, twice during the program. I want to make my slides available promptly to attendees and those who wish they were here (on [very] sunny St. Petes Beach, Florida).
I spoke first (slides) on a topic I've been covering in differing versions this year: The extended English-language audience: moving beyond English-first speakers to the English as a second language group, the English as a third language (surprisingly large) audience and the huge market of ESL students. I also considered briefly the Spanish-language market, in particular the large group of Spanish speakers in the United States.
My second presentation had a very narrow focus. It looked at (slides) the traditional publishing practice of staggering publication between the U.S. and the U.K.: usually for six months. With a globally-connected audience this artificial barrier no longer makes sense and results in missed opportunities for authors.
More to follow. You can also track the conference on Twitter using #NINC15.