March 18th, 2011
Get ready for either frustration or a monthly bill.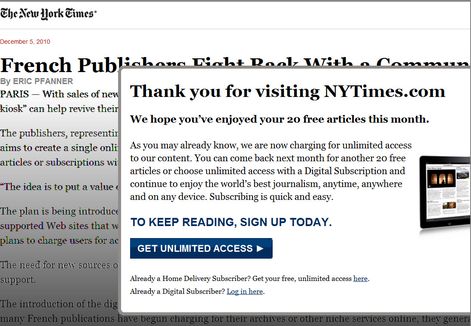 While I'm keen to see content owners compensated, the New York Times is far from an average content owner so the lesson here will be a one-off. And as Peter Brantley points out, "the New York Times is prominent enough, and these prices high enough, to dry out the market for other sites who would wish to charge for access."
Meanwhile on March 14 the Pew Research Center revealed in yet another of its invaluable State of the News Media reports that three quarters of Americans won't pay a cent for online news access.