March 8th, 2010
Grab it before it heads behind The New Yorker's firewall, Anthony Lane's marvellous overview of the history of 3-D, taking us right through to Avatar and Tim Burton's Alice in Wonderland (did you know that this film was shot in 2-D, and converted to 3-D during post-production? Cheater!), and speculating beyond.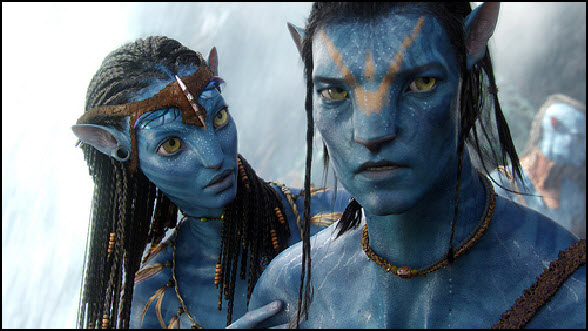 It's difficult to condense the history in this long article, but let me quote from the conclusion:
True, these are early days; I watched a DVD of "My BloodyValentine," which came with a pair of crummy anaglyph glasses, and it was like having my eyeballs rinsed in lemon-lime Gatorade. Word is, though, that Blu-ray disks offer a better service by far, and who's to say, in any case, that feature films will be the major draw? An outfit called 3ality Digital has produced a three-dimensional broadcast for the N.F.L., and before long it won't be just the halftime commercials during the Super Bowl which require us to don our glasses. It will be the game. We will rise magically above the end zone, at the climactic play, and watch the football rifle toward our eyes. And if we feel like grieving at the end, and need to stream some 3-D porn to cheer ourselves up, it will not be because our team lost; it will be because the vision is over for the night. Those members of the "Avatar" audience who said that they felt blue, in every sense, as the movie ebbed away were the most accurate critics of all. 3-D will ravish our senses and take us on rides that no drug could match, but my guess is that, like so many blessings, it won't make us happy. It will make us want more.