March 7th, 2010
Courtesy of a tip from Bob Sacks, and published in The Columbia Journalism Review (CJR), Magazines and their Web Sites" found publishers are still trying to work out how best to utilise the online medium. There is no general standard or guidelines for magazine websites and little discussion between industry leaders as to how they should most effectively be approached." (Comment by emilybraham in the Online Journalism Review.)
Available for online reading or for PDF download from the CJR site (linked above), the 58-page report by Victor Navasky and Evan Lerner notes in its introduction that:
This is "the first comprehensive study of online practices of print magazines.

"The survey had various goals: to identify some best (and worst) practices; clarify journalistic standards for new media; and guide journalists and media companies towards a business model that allow revenues not only to be allocated more efficiently, but also channeled back into the kind of news-gathering operations that are essential for democracy."
The final report is based on 665 responses from 3,000 magazines invited to participate. In the authors' opinion, "these represented a significant cross-section of topical interest, including news, entertainment, sports, shelter, fashion, and men's and women's issues. Respondents' circulations roughly correlated to the distribution found in our overall sample."
The report is packed with charts and graphs and is full of surprises. For example: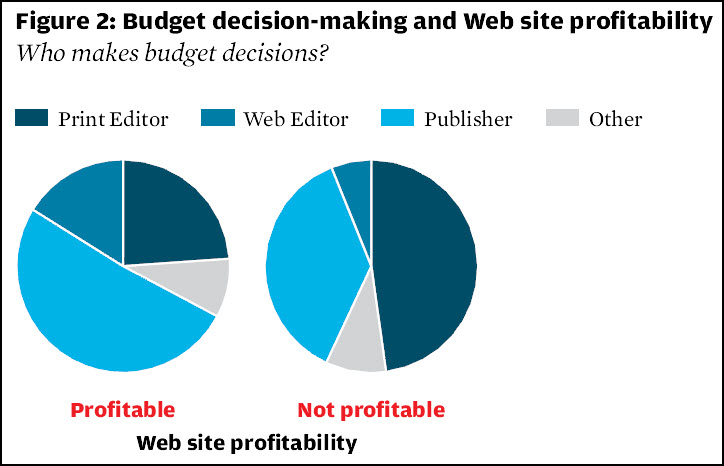 (Come to think of it, perhaps this one's not so surprising after all :-))
For anyone interested in the future of journalism in print and in electronic form this is essential reading.