November 10th, 2009
I subscribe to Amazon's press release feed and was greeted this morning with the headline, "Kindle for PC' Now Available — The Free Application for Reading Kindle Books Available on the PC Today for Readers Around the World." So I went to the download page and received this message: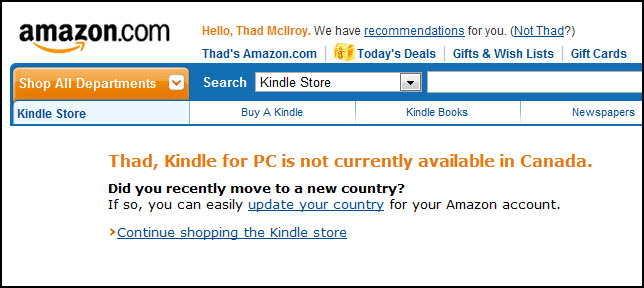 I'd read last month when Amazon announced that the Kindle itself would be available in 100 countries, that Canada was not to be among them, although Congo would be.
So I googled "Kindle in Canada," and the top result was an article in the Globe & Mail, Canada's answer to the New York Times. I clicked the link and was taken to this page: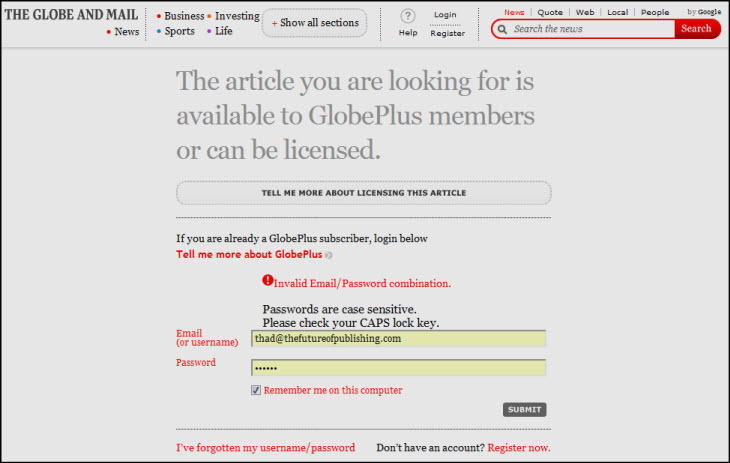 I learned that to be a GlobePlus subscriber would cost me $159/year, pricey for one article. But then I clicked "Tell me more about licensing this article," figuring that would offer it for perhaps $30, but to my surprise saw that I could license it for free, printing up to 5 copies. I wonder how the GlobePlus program is succeeding?
At any rate, the article just essentially reiterated that Canadians remain Kindleless (although can easily obtain all other eReaders). According to the piece (which was actually from the Associated Press wire, not even a Globe & Mail story), "An e-mail from Amazon.com public relations confirms the device is not coming to Canada, but offers no reason why. 'We want to ship Kindle everywhere and we're working hard on it, but at this time we are not able to ship to Canada,' wrote Cinthia Portugal."
An article in Quill & Quire, Canada's trade magazine for the book publishing community addressed the emotional issue: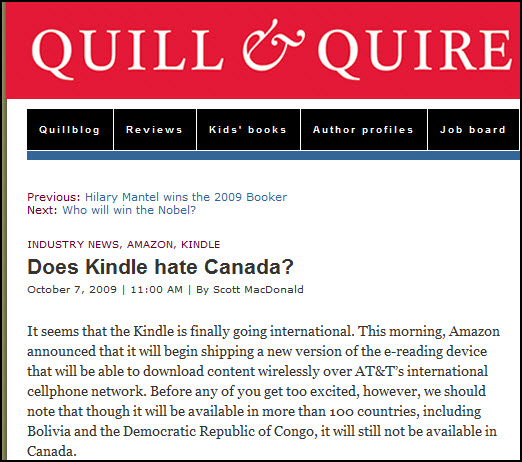 Meanwhile a blog entry by Ian Bell speculates that the issue has to do with Amazon being unable to find a wireless network service to carry the Kindle. His rationale is reasonable, but it still seems a stretch to imagine that none of Canada's several national wireless networks would sign up to join the Kindle hype machine.
No doubt the issue will one day be resolved, and then I will be able to view this on my portable: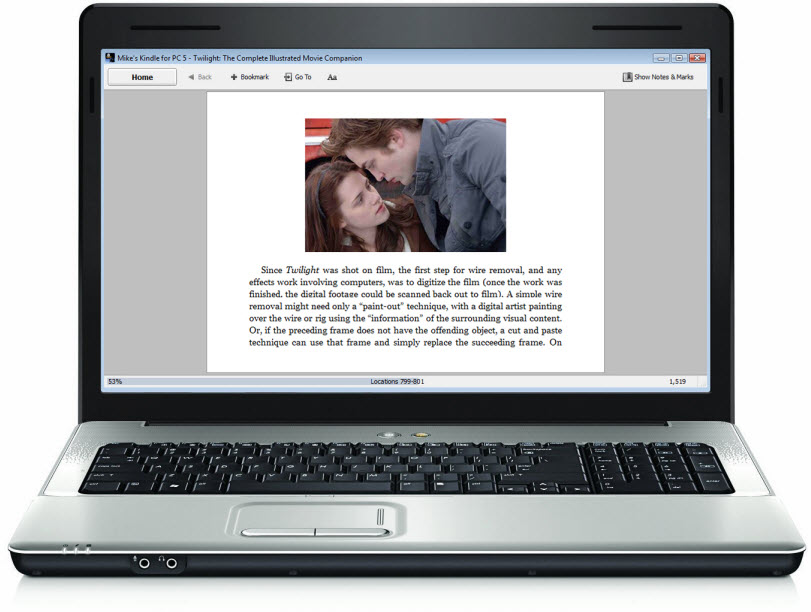 Oh joy!
November 17th: Amazon finally announced that the Kindle would be made available in Canada. And now I can download the software too. Oh joy!